Bosley Family
Tom Bosley
Chair
Ann Bosley
Director
---
Bosley Executives
Christan Bosley
President & Broker of Record
Michelle Dunkel
VP of Finance
Bill Johnston
Legal Counsel
Heather Hawke
Director, Marketing & Operations
---
Bosley Management
Bill Johnston
Midtown Toronto
Lisa Peressini
Midtown Toronto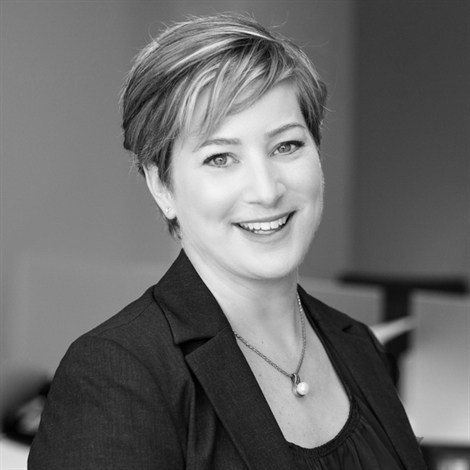 Johanna Pigeon
The Danforth
Doug Rempel
Niagara-on-the-lake
Mary Kapches
Queen West
Anita Merlo
Queen West
Testimonials
" Sean is more than your typical Real Estate Agent. He is a true professional in his field and he goes above and beyond for every single customer. As I decided what the next step for my Real Estate needs would be, Sean spent a great amount of time going through all the options, analyzing what would be best for my particular needs and guided me on the execution, which went flawlessly. He knows the market, he truly cares about his clients, and his level of service is simply impeccable. I will be entrusting Sean in all my future Real Estate needs and I highly recommend him to trust yours. "
- Karolina Kluczewski
" Sean is an amazing realtor who above all is extremely patient! My husband and I are very indecisive and picky. Sean was able to listen to our needs and apply them with the upmost care. He made sure we felt extremely comfortable in our new home and continues to follow up with us to this date. We've never met a realtor who cared more than him. We are planning on moving next spring and are going to use Sean yet again! "
- Ryan Morin
" Sean is attentive, responsive, knowledgeable and excellent to work with. He is objective, transparent, trustworthy and has your best interest (as a buyer of an investment property in my case) in mind. "
- Karen Mak
" Professional, attentive, understanding and knowledgeable. We are very pleased with Sean's work and would highly recommend him to our family and friends. He did a great job with helping us sell and buy our new property. "
- Ilinca and Sinan Colpan
" Sean was very attentive while selling my condo. His hands on approach during the selling process put my mind at ease. As a first time seller he was always available to answer my questions and I had a lot. I was under a bit of a time crunch and I had to sell quickly. Sean sold my condo in 5 days! I highly recommend him! "
- Elizabeth Innes
" Wonderful experience "
- Louis-Philipe Deslauriers
" It has been a pleasure to speak and work with Sean. He is professional, efficient and is well knowledge on the market and trends. Any time I had a question, or required information he got back to me promptly and provided all the information I required. I cannot state enough what an amazing and reliable agent Sean is and I look forward to working with him once again in a near future! Thank you once again Sean! "
- Richard Toledo
" Sean Holmes is reliable and made this experience feel flawless. Great service!! Best agent ever! "
- Aimara Toledo
" Excellent, professional and caring. "
- Stacey Faloon
" Sean Holmes definitely knows his stuff! Home buying is a challenging adventure, with lots of twists and turns along the way. Sean helped us understand the process, listened to our needs and sat with us to create our list of 'must haves'. He was patient, knowledgeable, and always had our best interests at heart. Prompt and professional Sean never cut corners and made sure that we felt comfortable with our decisions. After a thorough search of the market, Sean found us our dream home :) We can't thank him enough and would recommend him as an agent (and person) any day of the week. "
- Tanya and Jarrett Flindall
" A pleasure to work with my agent Sean Holmes. He made the very stressful process of selling a home become a smooth and positive experience. His professionalism and constant availability was very much appreciated. "
- Carla Alvarez
" Sean is a FABULOUS real estate agent. He is the perfect combination of incredible knowledge and experience, as well as a good listener who understood and found exactly what I wanted. He took the time to patiently explain the nuances of the Toronto market to me (I was new to it), and he was always on the ball with communication- responded within the hour to emails, and always had the background information on properties of interest. During negotiations for my purchase, Sean equipped me with all the information I needed to make a sound decision and navigate the deal. I couldn't imagine going to anyone else for my real estate needs- what a gem! "
- Neesha Fernandes
" Sean is considerate, kind, caring and highly competent in his ability to market real estate. Highly Recommend Sean for his talents in this industry. Thank you for all your help and speedy rental of our Condo. We appreciate it greatly, Mark "
- Mark Stewart
" An Agent with integrity! "
- Mario Marchese
" Sean Holmes was/is a godsend. I had a VERY short amount of time to find my place and somehow he managed to pull it off. He is extremely professional, courteous and friendly and really seems to go the extra mile for his clients. I could not recommend and trust someone more in the real estate business then him! "
- Jordan Howard
" After interviewing numerous real estate agents when we were looking to sell our Lawrence Park Home, we decided to go with Sean Holmes from Bosley Realators. It turns out we made the correct choice, his superior knowledge and guidance enabled us to maximize the selling price of our home during the turmoil of the Sping 2017 market. We would highly recommend Sean to anyone selling their home. I even used him a second time to sell my Mothers Condo with the same excellent result. "
- Geoff and Joanne Ackland
" Sean's market insights, patience, and all-around calming influence made buying my first condo in the crazy Toronto market a huge success. Sean was very helpful in explaining the entire buying process to me, from applying for my mortgage to taking possession. As a first-time buyer I had been uneasy about the process so this really helped put me at ease. Sean brought me to see a ton of condo options around the city and set me up with alerts so I could see relevant new listings. Over the course of a couple of months Sean brought me to see several units based on what I told him I wanted in a perfect condo as well as a group of units that didn't exactly fit the mold I set out. His advice was that I should get the best idea of what is available before I commit to buying something that isn't the best place I could get and that he was more than happy to take the time to show me my possibilities. In the end, this is exactly what I needed because I was able to find a place that had all of the features I wanted and a few others I didn't know I wanted until I saw them. I placed bids on two units and got the second one. Where Sean really added value was in keeping me rational in the bidding process. The first unit I bid on went for significantly over asking, and well outside my stated price range. Sean helped bring me back down to earth and to understand that there were other units out there for me before I bid myself into buyers remorse. Lo and behold, a few short weeks later we found my perfect unit and, with Sean's help, I was able to get it within my budget. "
- Andrew Innes
" We interviewed several real estate agents before our sale, but as soon as we met Sean the choice was clear. If you meet him for an interview you will know what I mean. His understanding of how to achieve the ideal sale is in a different stratosphere compared to others. You will feel entirely comfortable leaving everything to him because his management philosophy is top notch and he leaves nothing to chance. He will utilize the skills of his professional team to tease out the absolute best price for your property. Sean achieved a sales price we didn't think was possible! I would use Sean's service again without thinking twice! "
- David Carere
" My Wife and I couldn't have been happier with our Realtor. Sean Holmes was definitely along for the ride with us on the nearly 2 year journey, ever patient along the way. Incredibly thorough and meticulous with his follow up and attention to detail. Highly recommended for anyone who may be entering the market on either side (Buying or Selling). "
- Sean Perkins
" As a first time buyer there was a lot about the process I didn't know. Fortunately for me I had Sean to help me every step of the way. Whenever I had a question he was there to answer. Whenever I had to make a decision he was there to provide guidance. He was helpful, informative and patient with me and I ended up buying a great condo in a great building and a great neighbourhood that I'm really excited about. I'd absolutely recommend Sean to anyone looking to buy or sell. "
- Jesse Valianes
" As first time home buyers, we are so happy we had Sean to work with us on our purchase. We knew we wanted to purchase a condo in Toronto, and knew we wanted to act fast. We had a few real estate agents in mind and met with all of them to discuss. During our meeting with Sean, we were convinced that he was going to be the guy to make our dream come true. His understanding of the market and knowledge of the buying process gave us a sense of assurance when making the biggest purchase of our lives. We must have sent him hundreds of messages and he was always there to offer his expertise and invaluable advice in a timely manner. Sean made the whole process fun with his lightheartedness and calm and friendly demeanour, but his experience shines through every step of the way. We have and will recommend Sean to all our friends looking to get into the market or looking to sell their home. "
- Stefanie Lam
" Sean was very adept at helping us to identify our needs, wants and objectives. "
- Robert Mitchell
Previous
Next